Technology: Have you ever wondered how life would be like without phones? Without the internet or cooking machines and motor vehicles?
Well, without a doubt, we live in an age where life is much simpler and more comfortable as compared to the last few centuries. Consider this scenario: in the past, if you needed to have a meal, you would be forced to walk to the market and get groceries, fetch firewood and take some time to cook. However, in this day and age, if you get to feel hungry all you need to do is make a phone search for a nearby eatery and have the food of your choice delivered at your door. That simple!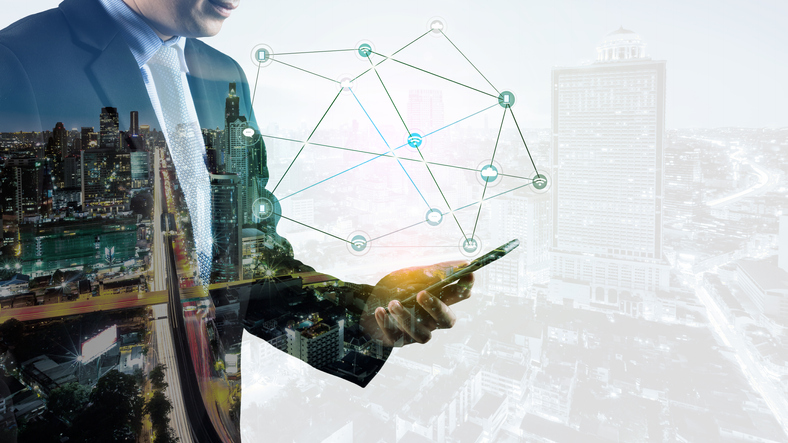 Below are some of the ways through which technology has improved our lives;
Better Living
All around us, there are various technological creations that make our lives better. In our homes, for instance, there are several tech gadgets that make our lives easier, but it's easy for someone to take them for granted.
When it comes to cooking, there is a wide range of cooking appliances that can be used in preparing different types of meals.  A blender can help make juice from virtually any fruit or vegetable. A gas cooker is easy to light and you can regulate the heat emitted with ease. Refrigerators, on the other hand, allow us to preserve foods for a considerable period and this reduces the trips we make to the store.
Some time back, the richest people had to buy different homes in various regions simply because the temperatures in those houses were unbearable in certain seasons. Today, all you need is just a ceiling fan to cool your house during hot weather.
Alternatively, you can heat up your house during the cold season and not notice the weather changes outside. But can you imagine how life would be like if you had to buy different houses for various areas simply because your house is too hot in some seasons?
Security and crime surveillance have also improved with the invention of CCTV cameras and alarm systems. With the current level of technology, it is possible to monitor what is happening in your own house while away. These systems have also helped solve various crimes all over the world.
Wide Range of Recreation and Entertainment Options
In the past, entertainment options were pretty limited as compared to those available today. A few decades ago, skating was unheard of, bungee jumping would only be a death wish. However, these forms of entertainment are made possible by simple technological devices.
Developments in the field of transport have brought about their own forms of recreation. In sea transport, there are various forms of sports such as canoeing, surfing, water polo, and parasailing to mention just but a few. In air sports, there are aerobatics, ballooning, drone racing, and gliding.
There are also millions of virtual games on phones, computers, and other gaming devices. All these forms of recreation have widened the entertainment options and created diverse forms of employment.
Ease in Transportation
For people living in the current generation, it is easy to take for granted the advances made in the transport industry. It is a common occurrence for people to start hooting after being in a traffic jam for a few minutes. On the other hand, in years past, the speed at which we travel would only have been in a dream.
Today, it is possible for one to travel across the seven continents in just one week. To many, that does not sound like a great deal. A few years ago, if you needed to travel from Europe to America, Australia to Asia, or Africa to India, you had to spend months at sea. This isn't even including long walks on the road.
Good roads and fast vehicles also make it possible for one to order food and have it delivered while it's still hot. Technology has made it easy to improve road transportation which also helps people in critical conditions to reach hospitals. Similarly, fire disasters can be managed more easily as firefighters can move to the rescue with ease.
Better Healthcare
Improved healthcare has saved many people's lives. Today, it may sound absurd to say that in the past, a small wound would have made you develop complications from other infections and result in death. Doctors had little experience on how to treat different diseases and this was at times just based on their practical experience.
Today, the healthcare sector continues to develop tremendously. It is possible for one to be operated surgically by a surgeon in a different part of the world. Medical knowledge has become heterogenous and what would have been more than a doctor's expertise some time back is at times common knowledge to some non-medical practitioners.
Ease of Communication
For the past few centuries, the communication sector has experienced immense developments. The discovery of the telephone has changed the lives of people as many who are separated by some distance can communicate in real-time. A few generations ago, if you needed to communicate with someone a few towns away, you had to sit down, write a letter by hand and send it. Sometimes it took really long for the letter to reach the recipient, not forgetting the postage stamps cost, the envelope and the like.
Today, communication has improved greatly to the extent that video calls allow people to talk and see each other even in different parts of the world. Improved means of communication and distribution of information are arguably the main cause of the tech revolution in all sectors. It has helped bring to light issues affecting people in different parts of the world and the creation of their solutions.
Technology has significantly improved people's standards of living. It has led to a reduction in mortality rates due to better health care and increased general consciousness in ways of leading healthy lives. In addition, it has also made a lot of activities much easier, more affordable, and fun.