Fender Covers: Car enthusiasts are often their own mechanic, knowing that only they can take care of their beloved vehicle the way they want. To protect your car's finish, you need a fender car cover for when you're working on the engine. Learn more about fender car covers and the benefits of having one for car maintenance.
Benefits of Fender Covers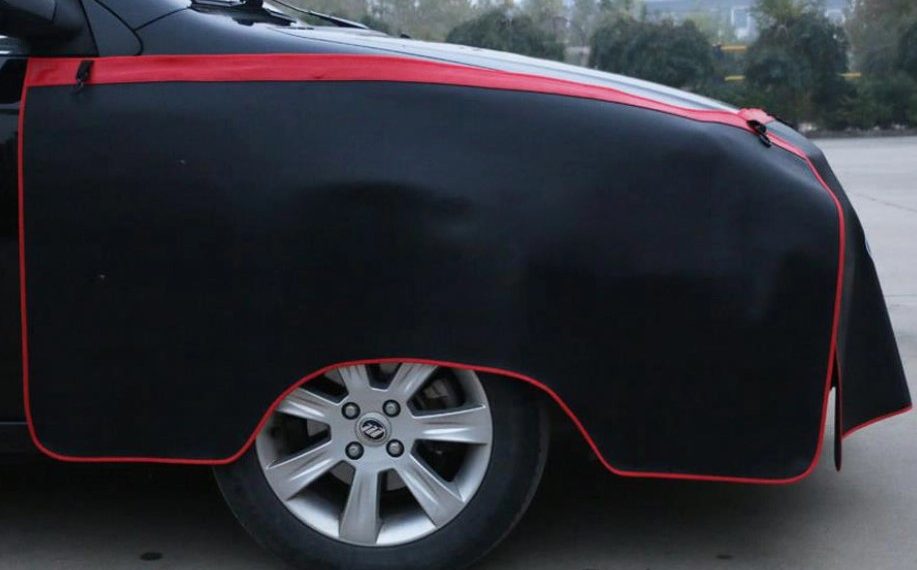 The sole purpose of a fender cover is to protect your car's surface while you're dealing with maintenance and service issues. The benefits include:
Shielding your vehicle from unwanted damage: it's easy to nick the paint job with a tool, your keys, or any other item that comes near the engine. A fender cover prevents minor or major damage to your car.
Protecting your car against spills: brake fluid, oil, and antifreeze can damage your car's paint job. A fender cover gives you an extra layer of protection, just in case you miss it.
Providing a place to set down your tools: when you work on your car, you might not have a bench to place tools when you're not using them. A fender cover lets you put your tools someplace so that they're easy to grab. Again, the cover protects the paint job of your car from damage from the tools.
The fender covers are a great way to prevent scuffs and scrapes, but it can't protect your fender against all damage. You can't expect the fender cover to prevent damage if you put your body weight on the cover. The fender covers is still just thin sheet metal. The fender cover is designed to protect the paint job of the car from scrapes and scuffs.
Caring for your Fender Covers
Wondering how to care for your car cover? You can't just toss your fender car cover around like an old rag. It needs to be stored to prevent the cover from getting dust and grime on it. Before you put it on the car, check the back of the fender cover to make sure it's clean. You don't want to use a fender cover that is going to scuff up your car because that defeats its purpose. When you're finished using the fender cover, clean off any spills. Wipe off the sides and edges to prevent dirt and grime from degrading the material. Store the fender cover in a safe place.
Prevent Damage to Your Investment
Whether you own a classic car worth thousands of dollars or have a car you use every day for your commute, protect your investment with cleaning supplies that keep the exterior of your vehicle looking great. A car cover protects your car from outside elements, like sap, rain, smog, and dust. You can also use a car cover for storing your car inside a garage or barn. Your car cover will protect the paint job against kitty prints, dust, and kid's fingerprints.
Even small scratches will reduce the value of your car. Shop for a custom windshield cover or a duster that makes taking care of your car a little easier and a lot more stress-free.