Must-Have Email Newsletter Plugins for WordPress in 2020: In the digital era, choosing the most reliable email newsletter plugin is the utmost need of your company. The plentiful options help in developing stores online and seem to flourish every year.
But we need to understand what email newsletter plugins are?
Email Newsletter plugins help to collect leads, automatically sends new blog post notifications, build emails, send broadcasts, and also do all the operations in one single place. It assists you to get all the things that you require to build a list and keep them engaged within a single plugin.
There is a diverse email plugin that provides superior support to several thriving communities. Plugins have an integral part in computing so that every activity runs smoothly.
Plugins is a software add-on that is installed in the program. It is a component that adds value to an existing process. Most useful plugins increase the value by enhancing the functionalities of the program. Plugins will give the feature of the customization of the content to your site. Plugins optimize the content that you put online as a creator.
People invest lots of money when they choose the platform to run their online store. So it is really necessary to pick the plugin wisely.
Here in this article, we will analyze Must-Have Email Newsletter Plugins in 2020.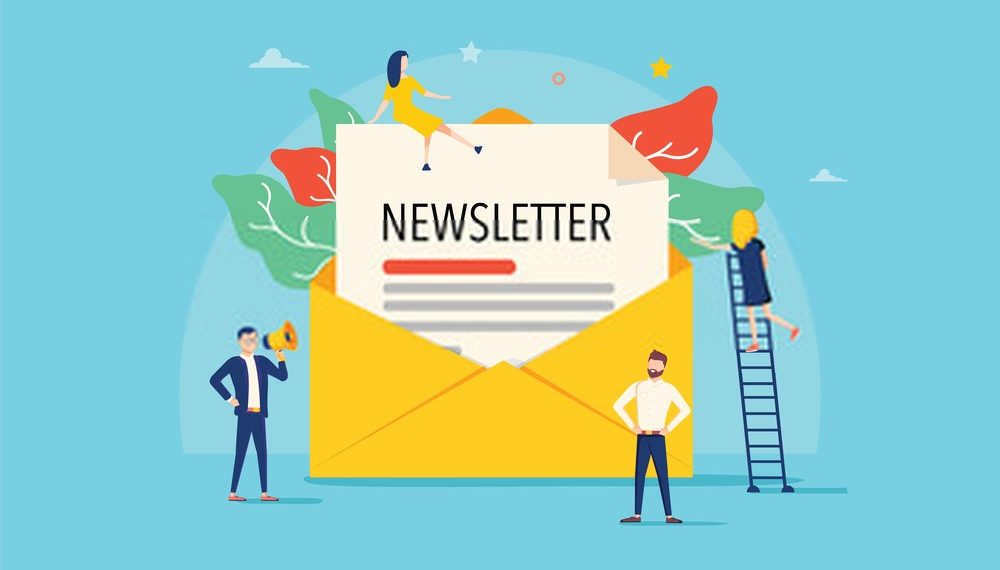 Table of content
Best Email Newsletter Plugins for WordPress in 2020
Mailchimp
Newsletter
Mailpoet
Icegram
Mailster
Jackmail
Sendinblue
Hubspot
Wrapping Up
Best Email Newsletter Plugins for WordPress in 2020
1. Mailchimp
It is one of the greatest and most successful WordPress Email Newsletter plugins in WordPress. Mailchimp is useful in writing newsletters through multiple methods. This is not expensive and it gives 2000 free subscriptions. So, it is widely chosen by most startup businesses. If you want to grow your business successfully then you must adopt the premium version with it.
In MailChimp, you can develop numerous forms with the help of the premium version as the free version provides a single form.
Here are the key features of Mailchimp:
Styles Builder
Reports with Visual Charts
Send email notification
Well Documented
WooCommerce Integration to Record Sales from Emails Campaign.
2. Newsletter
The newsletter is supporting more than 3,00,000 websites. It is mostly recommended as it is free of cost. WordPress sites are using a newsletter. It gives the provision to send countless emails and add unlimited subscribers. You can easily send a newsletter to your viewers through emails. Newsletter provides insights about your website with exceptional features.
It helps in inspecting the spam subscriptions which provides the security to your website. For a security purpose, the newsletter uses captcha and Akismet. The email newsletter plugins introduces a subscription widget and form, so you can quickly start building your subscriber list.
Here are the key features of the newsletter:
It has a drag-and-drop option.
The newsletter is very active and provides a mobile-friendly newsletter.
Newsletter benefits in email tracking with insights.
You can add numerous premium add-ons like autoresponders, analytics, and more.
3. Mailpoet
Mail poet is working with more than 3,00,000 websites.  MailPoet works seamlessly with your preferred CMS so that you can start sending emails right away.
Mailpoet provides the provision to add the content quickly from your media library. There is no requirement to upload files to third-party services and you can simply add on your dashboard.
Here are the features of mail poet:
You can pick the template from more than 50 starter templates and add the new products.
It keeps your subscribers updated.
Organize and format the content the way you want.
The drag-and-drop option makes it better.
Easily share your blog posts with the subscribers the moment you want to publish.
To keep the readers updated it's important that you do the updates. This way you can engage more traffic to your website.
Mailpoet analyzes and optimizes the statistics. You can get insights about your visitors and their behavior through visual reports. It is quite easy to track the opens, clicks, and unsubscribes. Refine your email strategy, and optimize your email campaigns for next time.
You can create the fragments based on opens and clicks. Send the campaigns that deliver results.
4. Icegram
The developers of Icegram explain their product with the tagline 'grow subscribers, increase conversions, and engage visitors'. If you want to be successful then this is the best option for you.
Here are the features of Icegram:
It automatically sends a notification by sending the post automatically. This reduces all the confusion.
Autoresponders retain your customers and keep them engaged.
Prevent Your Email From Landing In Customer's Spam Folder.
Icegram provides quality and security. The checks ensure that there is no entry for hackers or spammers.
5. Mailster
It is an email newsletter plugins with an exceptional experience for building, transferring, and maintaining email newsletters right inside your WordPress backend.
The plugin helps in sending and delivering beautifully crafted emails with the in-built email builder. You can customize the operations with a drag and drop option which produces a professional-looking campaign to your audience.
Here are the features of the mailster:
Provide Real-time insight into your campaigns. Mailster enables you to track and analyze your campaigns and subscribers with ease.
Mailster stores all your subscribers and campaigns within WordPress.
Manage and Store your Newsletter within WordPress. You can manage, edit, or segment them inside lists with ease.
6. Jackmail
It provides free as well as premium versions. Jackmail email newsletter plugins that helps in building the email list and sending email newsletters. The different factor about Jackmail is that it has an in-built SMTP server integration.
Here are the features of jackmail:
Create automatic newsletters when you print a new WordPress post or schedule a recurrence.
Jackmail is the best email maker that will help you to create the best templates ever.
The automatic modes save a lot of time.
7. Sendinblue
This software is giving services to more than 80,000 customers. It keeps the audience engaged with the best customer services.
Here are the features of Sendinblue:
With email marketing, you can promote the brand and grow the business successfully.
Customers can easily communicate by directly sending messages.
It builds a strong relationship by keeping all the details of the customers safe.
The real-time statistics helps to analyze the sales of the business.
The software can integrate into any tool regardless of the technical setup.
8. Hubspot
If you want to generate higher revenue for your sales, then Hubspot is the best option for you. Also, with its extended capabilities and mechanism, it helps to attract more clients.
This is a simple platform. It is swift and straightforward that possesses all the features. This is all in one solution, which helps to read the feedback from the client.
Hubspot includes:
The customization feature which includes mail, and website integration.
This tool is mobile compatible.
It will help to manage and streamline with more visibility.
In this, you can see all the information about the contacts in one place
Wrapping Up
Above we have discussed some of the best email plugins for WordPress in 2020. It is imperative for a business to do email marketing to improve the overall experience.
Investing in premium plugins can deliver better user engagement and better results.
Now it is up to you to choose the best option according to your budget.
If you have any queries then feel free to ask in the comment section below.
Thank you for reading !!
Author Bio:
Marie Thomas is an IT enthusiast with 7+ years of experience in developing WordPress websites. Currently, she is associated with WordSuccor – Custom WordPress plugin development company in the USA. She loves to keep abreast of the latest technologies and tools in the corporate market and believes in sharing knowledge gained through experience.