Email newsletters must be carefully managed. Many bloggers don't bother with an email list at all in the early months (or years) of their blog, which certainly represents a lost opportunity.
For the ones that do, they end up overpaying for the service early on by paying for the number of subscribers on their list and not just for the email volume used in that month.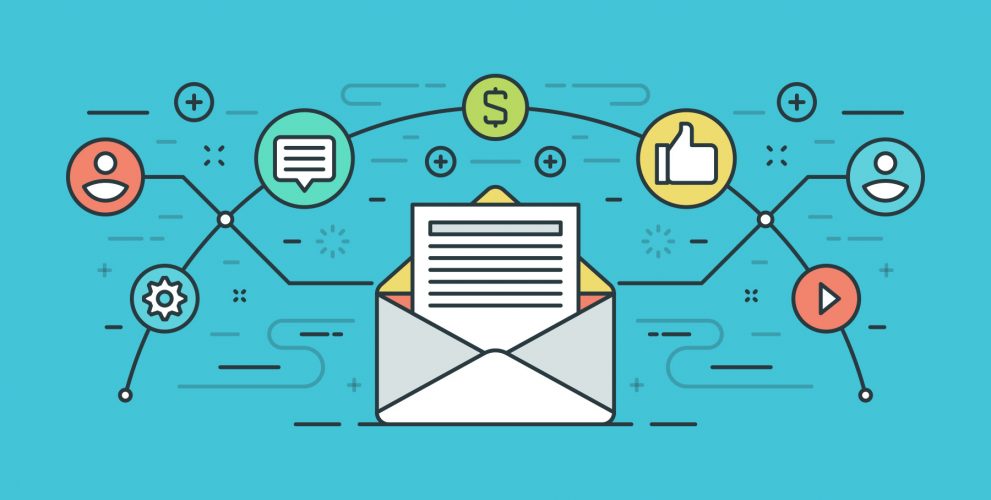 In this article, we delve into the smart techniques behind managing an email list sensibly to reduce the time involved. That way, you have extra time to deal with any important technical issues with your blog.
Decide Upfront the Information Needed from Subscribers
It's important to think about what information you want to collect from email subscribers before getting started. It's something that's difficult to backtrack on later unless you're reducing the information requests during the subscription process.
If you're running a blog from a business site, you want as much information about the customer (or prospective customer) as possible. But hold on there! It's difficult to appreciate that the opt-in rate will drop with each additional piece of information requested.
But it does… Therefore, asking for their email as well as their first name will likely reduce the opt-in rate. Similarly, needing a last name, a country or other information will reduce the opt-in rate further too.
Keep it simple. It's possible to collect more information about subscribers later. Perhaps work towards going from a website visitor to a subscriber to a paying customer (at which point, you'll receive more valuable customer information).
Decide on the Best Email Frequency
It depends on your niche or industry as to which products or services you might offer. This also affects why you're sending the email and how often emails should be sent out.
That applies whether it's a pre-planned, one-off promotional campaign or an autoresponder dispatching a series of emails to new subscribers.
There's usually a happy middle ground to aim for with email frequency. This avoids getting a too high unsubscribe rate because of emailing too often vs not emailing enough so the person forgets they subscribed in the first place and mistakes the email for spam.
Bear in mind that if you plan on discrete email campaigns even with a large list, you may save money on a SendinBlue account versus a MailChimp account.
The former charges by emails sent while the latter charges based on the number of current subscribers.
Decide Your Newsletter Goals
It's useful to know what your goals for the newsletter are.
For instance, it could be to bring subscribers back to the website or to run occasional promotions and special offers outside of the website's regular audience.
Alternatively, If the products or services are expensive then an ongoing relationship must be developed over time; visitors won't be buying during their time on the site.
Once you know the goals and purpose, you can craft different emails. This avoids having a wishy-washy approach that's ineffective and doesn't benefit the growth long-term.
If you manage your email list successfully, it can be a net positive for your blog and the business behind it. This more than covers the costs of an effective email service provider too.