Whatsapp is the world's first and most popular online messaging service which gathered over 1 billion users from all the sources like Android, iPhone, Windows, Blackberry etc., We all know that WhatsApp messenger recently introduced various new option in it like Whatsapp calling, End-to-End Encryption,
Now Whatsapp came with a fabulous option that we all waiting is Desktop app. Yes, WhatsApp messenger is now live on our desktop, we can get a free WhatsApp messenger download to our desktop and can use in a smart way.
Also Read: How To Stop Unwanted Apps Starts On Each Boot ?
There is no need of checking our mobile WhatsApp and replying friends, now we can reply to our friends through our desktop app. (Whatsapp for windows)
Download Whatsapp app for windows:
In this article, we will show you how to download WhatsApp messenger for windows with a clean step-by-step pictorial representation.
Step 1: To download just click on this link "Whatsapp for desktop free download"
Step 2: You will be navigated to the this below page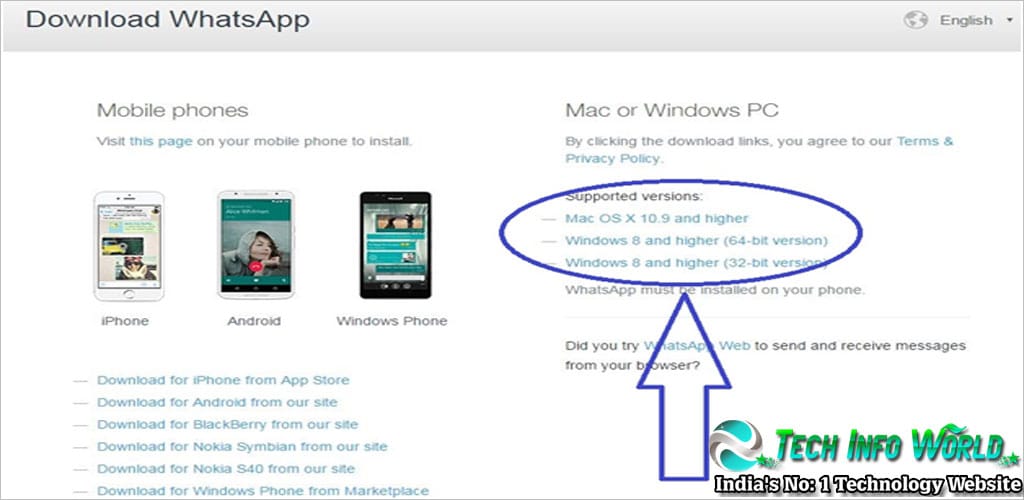 Step 3: Now Select your desktop that is Windows or Mac and click on it
Step 4: It will automatically add to your downloads list.
Step 5: After the file gets downloaded, Right click on it and tap on "Run as administrator"
Step 6: After WhatsApp messenger gets installed It open like this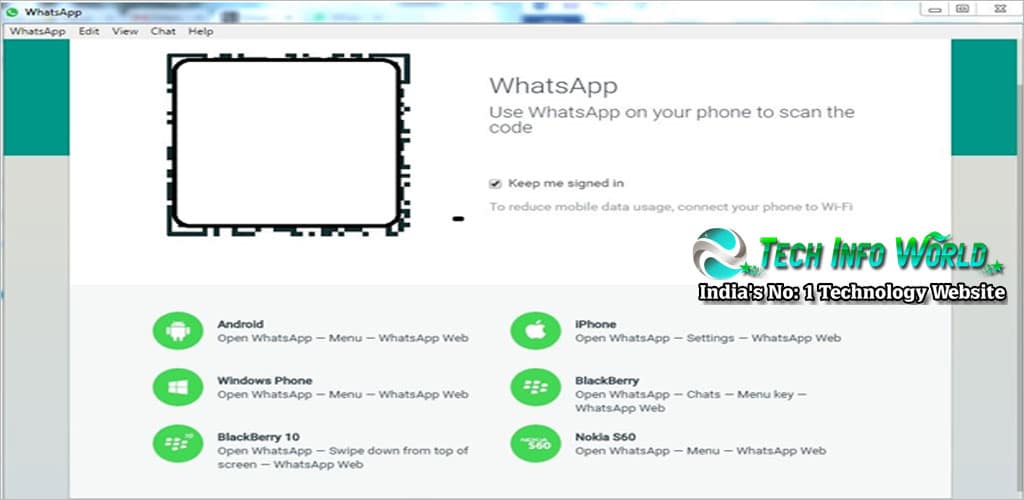 Step 7: Now you need to scan QR Code from your Mobile WhatsApp. Currently, I am not showing my QR Code to you because if you scan this code you will get my WhatsApp messenger.
Also Read: Guide to building a chat app like Whatsapp
Step 8: To scan QR code just go to Whatsapp in your mobile>>Settings>>Whatsapp web
Step 9: Your Mobile camera will open now just place it on your windows WhatsApp screen.
Step 10: It auto syncs to your WhatsApp.
Now you all set to go, your WhatsApp for Windows is ready to use. Windows WhatsApp allows you the same features as the mobile WhatsApp. Now you can chat from your desktop.
You will get notifications whenever someone messages you. I will also provide some WhatsApp keyboard shortcuts so that It will make you so simple.
Also Read: How to Stop Android App Auto Update on Google Play Store
Keyboard shortcuts for WhatsApp messenger:
Ctrl+N: Start a New chat
Ctrl+Shift+N: Start a new group
Ctrl+p: To change profile status
Ctrl+Backspace: To delete the chat
Ctrl+Shift+M: Mute chat
Ctrl+F: search
Ctrl+Shift+]: Next chat
Ctrl+Shift+[ : Previous chat
Ctrl+Shift+= : Zoom in
Ctrl+-: Zoom out
Ctrl+ 0: Actual size
Ctrl+E: Archive chat
Ctrl+Shift+U: Mark as Unread
Follow us on Google+ and Twitter or Like our page on Facebook to get the latest update from Tech Info World.