The on-demand economy has already transformed many traditional industries. Now the change has hit the food industry too, food is something essential in our everyday life and it gives the huge opportunity to innovate in this sector. The disruption is quite visible both on the customer side and the supplier side. Let it be the makers or consumers of food they are fully enjoying the advantages this model has got to offer.
Today everyone has a bunch of applications on their smartphones to order food whenever they feel like munching some. There are applications designed for the chain of restaurants or various food outlets sign up on a single platform.
Foodpanda is one such famous online marketplace where you can order food and get it delivered to you.  It acts as a third party space for various restaurants. They already have a wide network throughout the world.
This boosts consumerism, hen you are lazy to cook food you don't need to take your car and drive to the restaurant rather you get food at your doorstep. Consumers have a wide range of options as most of the restaurants at present have online presence in one form or the other.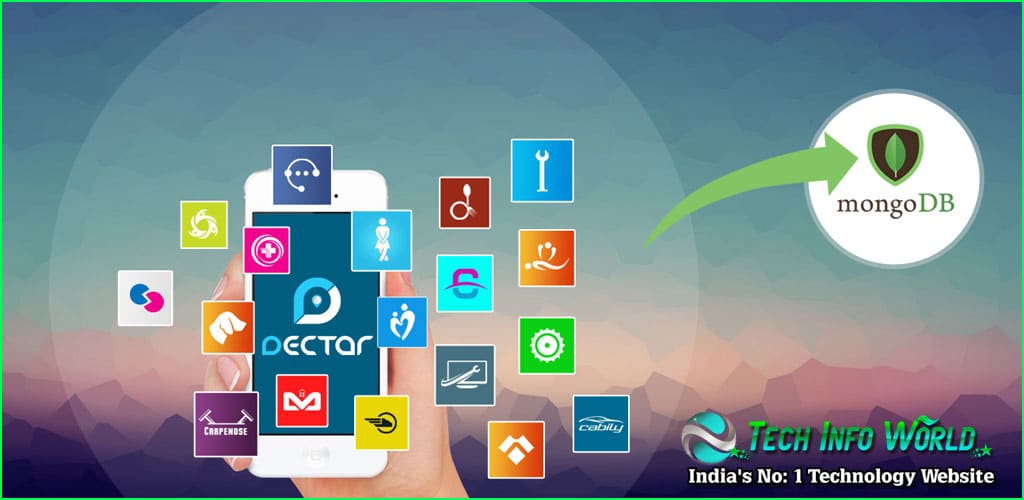 How does this benefit the sellers?
Today there are lots of food brands which have just online space rather than a restaurant. Maintain a dine-in space is quite expensive as one has to choose a good location to maintain proper service and ambiance. Whereas in case of online marketplace all you need is a good kitchen and proper logistics.
This cuts down the operational costs. The sellers also have the comfort of the huge range of transportation companies that are ready to take their food in a matter of minutes. However, this is not a cheap option for all who tend to rely on third-party platforms.
How to turn yourself into an on-demand food network?
You may have a great restaurant or you are an aspiring chef, to make it online either registers you in a marketplace like Foodpanda. The advantages of registering with those platforms are they are already used by a lot of people and you may get instant recognition among their registered users.
On the other hand, there are already several restaurants registered here and it is tough to gain popularity in localities where they are flooded with options. When you choose these platforms you need to pay them based on the number of orders you receive or on a fixed basis. To calculate how much business does this mode generate and calculate whether it is providing you with a good share of profit.
Designing your own application or site?
If you have the huge chain of restaurants and outlets similar to Dominos or KFC in your city you can go with the option of making an application or site of your own. That requires quite an investment into the development of the platform and again maintenance.
But in case you hold a huge chain of restaurants this is feasible. There are so many application development companies who will readily craft your site and app. There are also software clones of famous sites which are even cheaper to buy and customize. Invest in accordance with your budget and customer base.
On-demand on the production side                  
While the buyers are benefiting from the on-demand economy the food makers have also started gaining out of it. Aspiring chefs who are at the beginning of their career find it difficult to buy or set-up a commercial kitchen for themselves are now availing these spaces on demand. They are similar to Airbnb for the stay.
Commercial kitchen types of equipment are costly and tough to maintain. There are these sorts of the kitchen in schools, churches, community centers space lying unused some of the days. They can be effectively used by renting out to chefs. This puts the local food movement the required boost. "The food corridor" is one such platform which puts the kitchen owners and chef in touch. People like jam or bread makers start it with a small investment and have been benefiting through this.
Apart from kitchen spaces home food makers are co-coordinating to create the small take-out business. Josephine is one such marketplace which lets various home cooks sign up on its platform for selling food. After signing up on these platforms the employees of Josephine visit to check the food making procedure and cleanliness.
They would check the refrigerator temperature and follow checklist as such. The commission for the platform will be 10 percent of her sales.The biggest advantage for this business model is most of the customers are neighbors who will pass by and take away the food. At present Josephine has 75 cooks signed up on its platform in the California area.
Many of the buyers have warm feelings for the start-up and business insider has included it in the top 50 coolest business in America.
Transportation
Food, unlike goods, cannot be delivered at delayed times. They need to be served instantly so a strong chain of logistics is required or food delivery within a locality. There are various companies now fighting over this nice business of instant food delivery.
Uber the pioneer of the on-demand economy too support this service through the strong network of cars it has under its dispense and you can sign up as a delivery partner specifically for food delivery. UberEATS has a chain of local restaurants on its platform and takes care of the delivery procedure.
Uber promised delivery as small as 10 minutes too. Amazon too has entered this space making it a tough fight for both the companies. There are start-ups dedicated completely to food delivery alone.
Issues with instant food delivery service
Cost:
The comfort this service brings is quite expensive for most customers. This makes them wary of using apps for ordering food. At present Amazon does not charge customers for delivering the food but it costs around 27.5 percent of charges over the restaurants for delivery which is quite heavy for owners.
However, the buyer should have Amazon Prime membership for $99 to avail free deliveries.
Not enough options:
Though these platforms dedicated to food order they don't provide you with all the options you want. Not all restaurants in a locality are listed.
Long waits :
Though UberEats promised to deliver in 10 minutes they have not been able to do this and have shut down their operations. TechCrunch has called this segment as the "on-demand apocalypse" pointing to the fact that many of the start-ups in this line are shutting down.
Bunch of apps:
When you decide to buy online food there are a bunch of applications you need to have on your phone for ordering a variety of things and avoid the same monotonous dinner.
Future:
However, increasing customer demand might change the current scenario. Food is something which will never go out of demand and these industries always have time to revive themselves and make a mark in the industry.
Increasing competition in the industry is burdening the start-ups which are forcing them to bring down their costs. However, if the start-ups can get innovative enough they might bring down their transportation costs and serve customers at reduced prices.