Welcome To New Wonderful article on Tech Info World, In previous articles, we will discuss and share the latest technology tips, WordPress themes, Samsung mobile reviews…etc. One of the recent visitors ask me How To Create Free Website In Google? Is it Possible or Not?
That time I am really stuck to answer him, it's possible or not, Later I research through google and gather all details. Finalized the answer is " It's Possible !! ", So I decided to share this wonderful information to all because it will surely help you all to create the free website in google. The procedure of creating a free website in google its take more lengthy of information, So I like to divide the procedure of creation into different parts.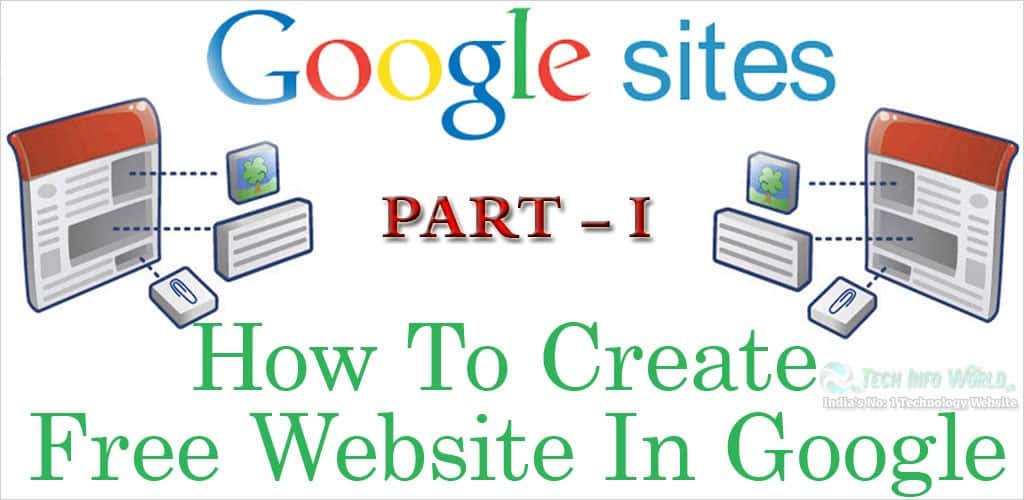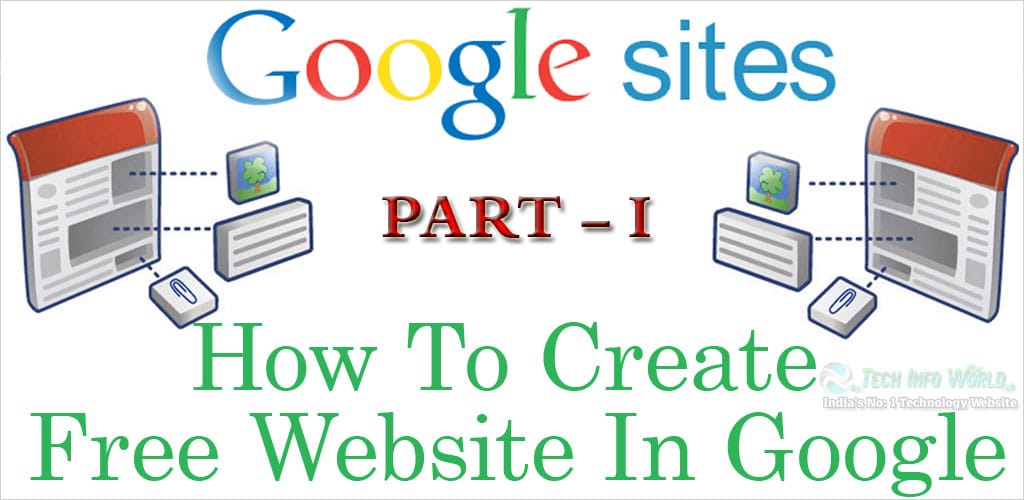 Steps To Create Free Website In Google :
Step 1: First Getting Started to create the website you must having the Gmail account or email account.
Step 2: Then goes to the given link: http://sites.google.com 
Step 3: If you already have a Google account means to sign in using your Google account. If you do not have a Google account means click the "Sign Up" to create the new account.
Step 4: Once you successfully logged in, Then Click on the "Create" button shows in the left side corner. These are the simple starting procedure you must follow it. Remaining  Steps are most important to create a website
Step 5: Think twice to Decide if you want to use a template. A template gives you a different background color combination, theme, font, etc. You can easily personalize and customize it later. Using a template means it will reduce your time to creating your website and also easier to finish it.
Step 6: After choosing your wonderful template, Enter the name of your website in the text box. This is very important! Choose the website name as short and very clear. It will be used as the website address. Ex: if I am choosing the website name as the Tech Info World, It will show the link like that  https://sites.google.com/site/techinfoworld7 , Check the availability of the link.
Also Read: How to Create Google Adsense Account for Website
Step 7: If you are not choosing a template means, you can select any one of the themes.  If you are using a template means Skip this step.
Step 8: Then Goes to the More Options, Here you will add the description of your website.
Step 9: Then Click on the Create Button At the top of the page.
Step 10: Your website has been created Successfully !!!
Conclusion :
I hope all of them now easily understand the concept of How To Create Free Website In Google, In the next part we will discuss how to customize or personalize on your freely created website Homepage. Stay tuned to get more information related to technology, web design, Google Adsense, WordPress and much more… Kindly Share this article to spread the technology in the world.