Whether you are a budding programmer wondering about which programming language to learn or are just curious about what the difference between C, C++, and C# is, then this article is for you.
All three are computer programming languages which are used to communicate with the computer, or more technically, develop computer related software products. There are a number of C# training courses, and this article can even help you make a choice if you are trying to choose one of these.
C# Training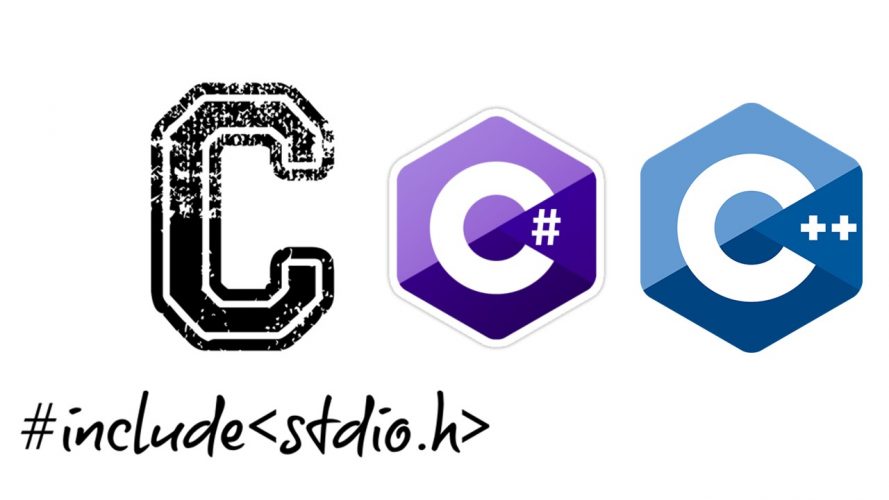 Origins and History:
C: Dennis Ritchie developed C in the early 1970s at the Bell Labs. It was originally designed for running Unix utilities. Gaining popularity from the 80s, C is still one of the most widely used languages. It was standardized by the American National Standards Institute in 1989 and thereafter known as ANSI C.
C++: C++ was designed in the mid-1980s, though work on it began in 1979 when a Danish computer scientist decided to create a 'C language with classes' (a class, in object-oriented programming, is a code template which can be extended to create objects). Like C, even after decades, C++ remains a highly popular language even after decades of inception.
C#: The latest among all three, C# was created in 2000 by Microsoft's Anders Hejlsberg, when Microsoft was working on .NET and required an object-oriented language. Initially called 'Cool' (C-like Object Oriented Language), Microsoft later decided to name it C#. The '#', pronounced as 'sharp', despite looking like a number symbol, is actually inspired by the musical notation called 'sharp'.
Type of Language
C: C is a low-level language with no features or knowledge of objects. It is considered to be a type of language closest to the computer. It is thus also known as a 'procedural' language, and it provides an extremely low level of abstraction.
C++: C++, as initially intended, is built on C itself but takes it further to become an intermediate-level language that is mildly object oriented. Both C and C++ have manual memory management and fast performance.
C#: The most complex of all, C# is a high-level and completely object-oriented language. Originally developed by Microsoft as a competitor to Java, it offers a high level of abstraction, error warnings and a garbage collection feature.
Features
C: C maps efficiently to machine instructions and requires minimum runtime support. Portable designed standard C can be multi-platform and run on any environment. It is an imperative language with structured programming.
C++: Being a sort of hybrid language, C++ offers hardware access as well as abstractions and does it efficiently. It supports classes and objects and is mostly implemented as a compiled language.
C#: C# is a multi-paradigm and declarative language, with class-based object orientation. Used for diverse and complex applications, C# is also a part of the CLI (Common Language Infrastructure)
Usage
C: Efficiently used in places where assembly languages were previously used, such as Operating Systems, embedded software, and basic computer applications.
C++: Often used for developing games, browsers, operating systems, databases, enterprise software and the development of new languages
C#: C# focuses more on the MS Windows OS based applications, such as music players, web applications, web APIs, enterprise solutions, mobile applications and backend services, to name a few.
In a world where new technologies, programming languages, and software arrive almost every few days, there is a lot to choose from; yet, C, C++, and C# remain strong and going, thanks to their particular uses and benefits, adding to their massive community and updated features.
With a host of languages like Ruby, Python, Swift, and others with general as well as specific features, often those that are better than the Cs, the Cs still remain used in a million different places.
Which of These Languages Should I Learn?
There is no straight forward answer to this question, and it depends on whether you will be developing more of hardware related or embedded programs or new languages or strictly Windows-based applications. It is wiser to assess your existing abilities of programming as well as the market around you and make a decision.
If there is no external deciding factor, however, then C# can be a recommended choice as the majority of computers worldwide use Microsoft Windows and C# is strongly backed by Microsoft for the same reason.