Whatsapp, the chat app that revolutionized messaging first earned the user's respect and then giants like Facebook, a social platform by itself. What made Whatsapp so cool among users. It is the interface or the technicality.
We are in a mood to munch some tech bytes so let's be biased and say the technical aspects of Whatsapp have done the trick. However, if you are more concerned about how to create a chat app like Whatsapp, the technicalities matter the most.
Must Read: How to Download WhatsApp App for Windows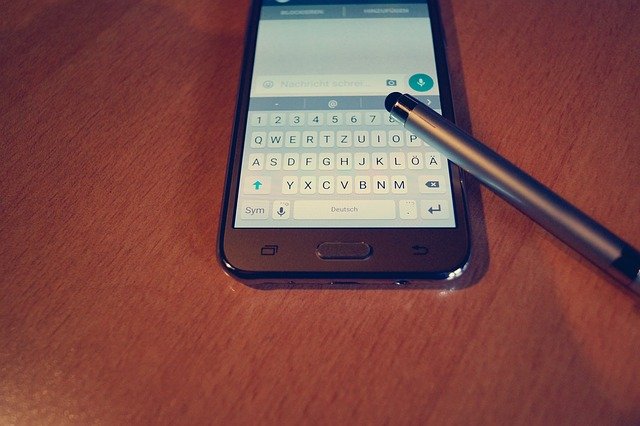 We'd like to use this phrase for the ever-sturdy architecture that team Whatsapp has got. It's literally and technically all about how hard you can get hit and keep moving forward. Whatsapp's server does exactly that.
Also Read: How Web Push Notifications works on your website? [updated 2017]
According to Facebook's latest update, Whatsapp has over 1.2 Billion users. It is quite hard to imagine the number of data transferred and processed between these many nodes (users). The server is the key here.
So, let's start with an insight into Whatsapp's server and other factors that complement it.
Ejabberd, the open source Jabber server is what Whatsapp started off with. Whatsapp's techies chose it for the following reasons:
– It was choice of developers by then
– High sustainability to hold large communication system
– Quick to get started with
Then followed the various phases of personalizations which include rewriting Ejabberd, switching from XMPP to internally developed protocol, code base restructuring, modifying Erlang VM for improving server performance.
Also Read: How to change WhatsApp Username very Easily Trick 2017
Note: Personalization matters when it comes to developing a chat app like Whatsapp.
Here are the open source freebies that Whatsapp leverages
Erlang – Highly accommodative towards hotfixes and update rollouts. Erlang paves way for smoothly fixing issues without having a big restart or user-experience disturbing changes. Phase by phase changes to instant fixes on technical issues can be added as Erlang is cool with housing changes of any kind, anytime.
FreeBSD – Advanced networking, security, and storage features are the best parts in FreeBSD. This operating system is used to power servers of the current generation and is robust and highly stable.
Also Read: How to Type Bold, Italic and Strikeout Text On WhatsApp Messages
Yaws – the number of dynamic contents created and shared via Whatsapp increase exponentially every second. Here is where YAWS chips in. It's a customized HTTP web server to handle heavy loads of dynamic web contents.
Lighttpd – Open-source web server that's secure, flexible and standards compliant
PHP – Scripting language for web
jqGrid – JavaScript control enabled with Ajax for manipulating web tabular data
libphonenumber – Javascript library for parsing, storing and validating phone numbers
LightOpenId – For OpenID authentication (PHP 5 library)
Must Read: How to get iOs type status bar  on any android smartphones
These open source resources help Whatsapp manage billions of connections and trillions of bytes of data including texts, images, docs, videos, gifs and more transferred every day.
Frontend – Sance, iOS, and Android, Whatsapp is available on other platforms like Blackberry, Windows Phone, Nokia Symbian S60, Nokia S40 etc.,
So here it is, the brain behind Whatsapp server and every other operation related to it. Now the question is, how to make a chat application like Whatsapp with so many technicalities pillaring it.
Also Read: Free Sim Network Unlock Pin Software tools
It is quite tough as it looks but certainly not impossible. At the same time, it doesn't mean that knowing this information, anyone can build a chat app like Whatsapp. It is all about mixing them in the right proportion and loads of personalization has to be done as well.
Thanks to the advent of plug and play solutions that readily have such technical architecture pre-built within them.
For those who are specific to make a chat app like Whatsapp on iOS, Android, Windows or any other platform, there are ready-to-go solutions which can get the job done.
Before parting, we'd like to spill the beans on certain factors to consider before choosing readymade scripts to create a chat app like Whatsapp.
1, Customization freedom, both functional and cosmetic
2, How accommodative a readymade script is towards 3rd party integrations
3, Does the technology stack matches that of Whatsapp
4, Basic built-in features Ex: Notification pushes, file shares, presence indicators etc.,
5, Are they native and have SDKs built for platforms you prefer
6, Communication options – Text, voice, video calling and more
This checklist could help you find the readymade chat app building solution you are looking for. You can begin by asking these questions and proceed with a demo or client testimonials or case studies to validate the genuineness of a readymade solution.
Happy personalizing!!!