Best WordPress SEO Plugins: Managing the SEO needs of any site is a complicated process. On the one hand, you need to understand how to carry out technical tasks such as checking the functionality of URLs and adjusting tags. On the other, you must use the best rank tracker software to continually monitor what other competing sites are doing for you to be relevant.
However, you can accomplish all these tasks with minimum effort by using specific SEO plugins. But there are many plugins on the market. The high number of products makes it difficult for you to choose what suits your needs. Here is a list of 6 best WordPress SEO plugins in 2020 to help you.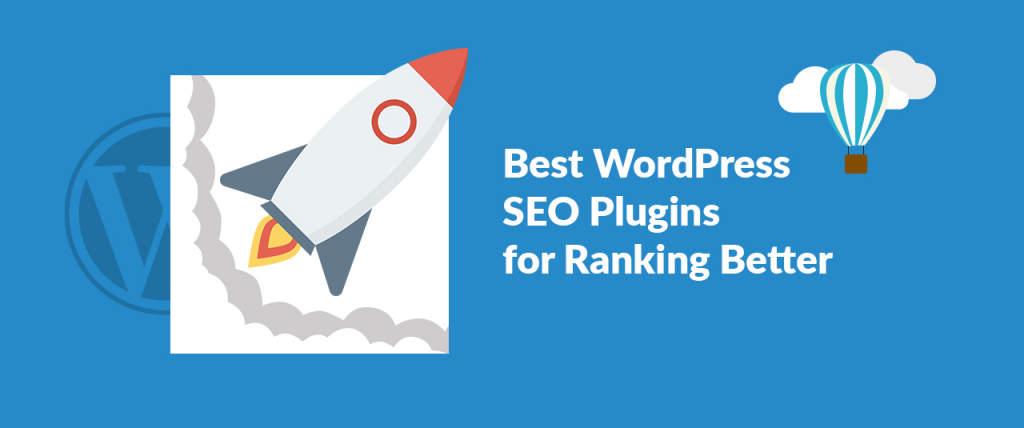 Top 6 Best WordPress SEO Plugins in 2020
Premium SEO Pack
The premium SEO pack is available for paid subscribers only. This plan means that you cannot use this SEO plugin for free as it is the case with others. However, it is important to point out at this stage that this plugin has a broad range of features that make it one of the best in 2018.
For example, you can easily plan and manage your social media sharing schedule while using this plugin. You can also quickly add your website to a directory of other credible sites as a way of building high-quality backlinks. However, the plugin lacks typical RSS feed settings that are common in many other SEO plugins.
Yoast SEO
Yoast SEO is perhaps one of the most reliable SEO plugins for sites that run on the WordPress platform. One of the things that make Yoast SEO plugin stand out from the rest relates to its broad range of features. When you use this platform, you can effectively and efficiently create XML sitemaps for your site and integrate your content on social media platforms. Also, the plugin has unique functionalities that allow you to analyze your pages and make the best changes. Besides, it has breadcrumbs, a unique feature that enhances the navigability of your pages.
SEO Ultimate
The usefulness of this plugin depends on whether you are using the free or paid plan. However, you can still get basic functionalities in the free plan of the plugin. Some of the primary features that you can enjoy even when you do not want to pay for the service include social media optimization, keyword research, and tag editor.
Other advanced features of the plugin access include Deeplink juggernaut and code inserter. The Deeplink juggernaut enables users to set up keywords quite easily. The code inserter allows you to change the code of the various parts of the content that is on your site.
SEO Friendly Images
You will agree that many users nowadays are using other forms of content such as images and videos. Good sites are the ones that take advantage of this trend by utilizing all forms of content to engage with their clients. The SEO Friendly images plugin has been specially made to optimize all the images that are on your site.
When you have this plugin in place, your images will be made available and friendly to searchers that are focused on this form of content. The good news about this plugin is that it has the ALT and TITLE functionalities already. Therefore, once you install it on your WordPress site, it will automatically optimize all your images.
Redirection
Redirection is a slightly technical SEO plugin for WordPress sites. This tool addresses explicitly two types of errors on websites: 404 and 301. 404 types of errors occur when your site has broken links. If users click on broken links, they get the 404 error message, indicating that the pages they are looking for are unavailable.
301 errors usually occur when the redirection process in your website fails. These two kinds of errors are widespread in sites that have been reinvigorated. You can effectively address these problems by installing this free plugin on your WordPress SEO site.
SEMrush
SEMrush is one of the most effective plugins that you can use to analyze keywords on competing sites. In proper SEO practice, it is necessary to monitor what works for your competitors. To do this, you need to find out their most valuable keywords and use the findings to assess how you create and manage yours.
This tool helps you to analyze new and important keywords that the competition uses, thus enabling you to develop the right keyword strategy for your site.
In conclusion, there are many SEO plugins that you can use on WordPress sites. Whereas most of the sites have free features that you can use to optimize your website, some of them have advanced functionalities that you have to pay for. Moreover, some plugins specifically address a few aspects of your site such as images and header tags. However, others have a broad range of features that you can use to fix many SEO-related facets of your website.