As a blogger, you are already aware of how important it is to offer your readers valuable and high-quality content. But this is not an easy thing to do especially when you want to attract more audience and hit more traffic from search engines.
Being a blogger or having one of the freelance writing jobs means a lot of time dedicated to writing, organizing your projects, balance your budget, find the ideal workplace, etc. But all these can be so much easier with online tools that can help you save time and energy and focus on what is really important.
Let's see which are the top online tools that you can use as a blogger.
1. Penzu
You will lose your mind if you struggle to remember all the projects you have to do, all the article ideas that come to your mind and all the other tasks that you have to do. Why struggle to remember all these when you have Penzu?
Penzu is a secure online journal which can be accessed from anywhere as long as you have an Internet connection. It is easy to install, use and manage; you can add photos, share the information, print your notes and secure it so that no one can access it.
2. writersdepartment.com
As a blogger, especially at the beginning of your career, it can be difficult to have an income from this. Until your passion starts to pay off you can consider one of the proofreading jobs at writersdepartment.com and perfect your writing talent while you make some money.
You can write articles and other types of papers on various topics, practicing your skills and at the same figuring out what types of articles you like to approach.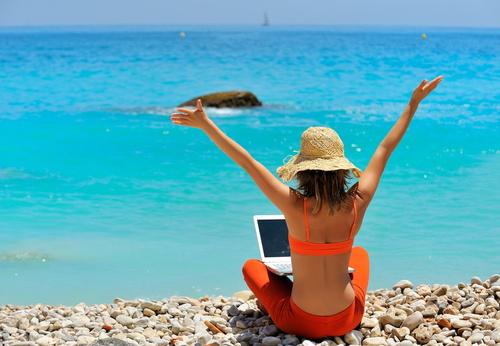 3. FocusWriter
Focusing on your writing is not always easy when you work from home. It's easy to get distracted when you get an email, a message when a friend tags you on Facebook, and you have to check what it is or when you have writer's block and you believe that spending some time on the Internet will help you in this situation (which is not true).
With FocusWriter you will have a distraction-free writing environment, with only a gray text area on your screen and no other applications or tabs from your operating system.
You will be able to focus even on your business or technical writing articles, which can sometimes make you lose your mind with the stiff technical vocabulary, data, and charts.
4. Factbrowser
Online writing jobs imply being up to date with the latest information and news. For this, you can use Factbrowser which helps you find statistics and trends that you need for your blog posts.
Why waste hours to look for the information you need when you can find states, reports, surveys, studies and anything else that you need fast and simple?
5. Thesaurus
Any writer needs a comprehensive dictionary and a thesaurus to broaden his vocabulary. Thesaurus also helps you save time when you need to quickly find a word or expression that simply does not come to mind.
This tool gives you access to hundreds of words, also telling you their origin and history, and presenting them in sample sentences.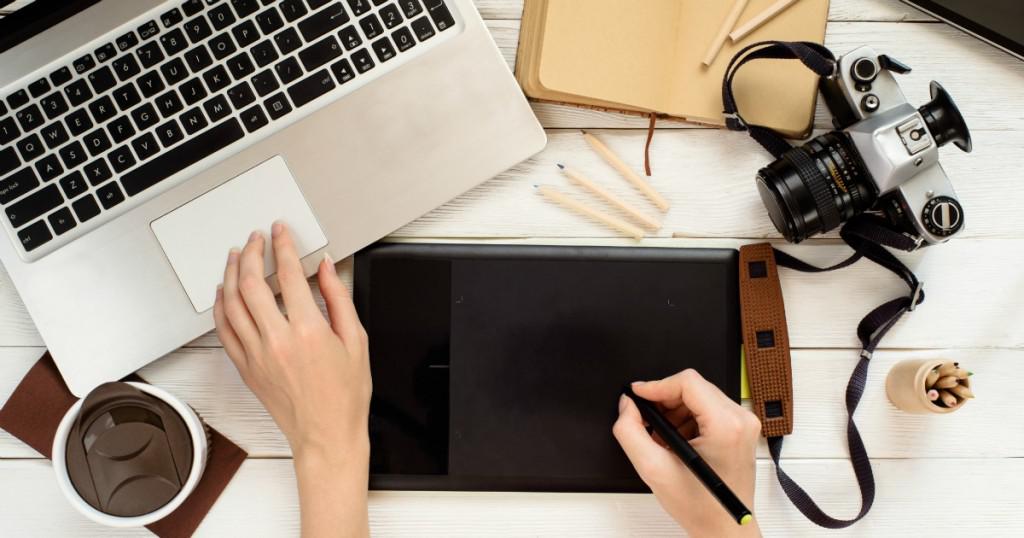 6. Grammarly
You know how irritating it is to stop your writing flow to correct grammar or spelling mistakes. You might lose track of your ideas or even make you lose inspiration.
To avoid this, you have Grammarly, a tool which corrects your mistakes and also detects any duplicate content that your document might have. The tool is very accurate, and it also gives relevant explanations for each of the mistakes you make.
7. Hemingway
Sometimes your ideas sound good in your head, but once you put them on paper, you realize that they need some work. The Hemingway tool simplifies your writing in a clearer and more concise manner. It eliminates unnecessary adverbs and shows you what sentences are too long and need revising.
8. Evernote
Any freelance jobs online require a lot of research and documentation. This means that you will gather lots of resources to help you write comprehensive articles and blog posts.
With Evernote, you can have them all in one place. Simply create folders for all your photos, articles, websites, documents or emails and whenever you need something you can access them from your laptop, phone or tablet, wherever you are. You can add notes and record audio using Evernote.
With these online tools, your job as a blogger will be so easy that you will regret you did not discover them earlier.
These tools will be your personal assistant, organizing your documents, proofreading them, finding the needed resources on the Internet and even telling you when you need to take a break and relax your mind. The only thing you will have to take care of finds amazing article ideas to share with your audience.