With the extensive use of Android devices, we have become most addicted to our Android smartphones. This resulted in a necessity to generate ease for playing games, listening to music and much more.
Android mobile phones are directly used for gaming and although gaming keyboard and mouses are equally important to take us in a workable position Gaming Headset has backbone importance as well.
For this specific reason, we decided to analyze some of the best Gaming headsets for Androids and we succeed in our campaign in the form of HyperX Cloud and Mad Catz F.R.E.Q.M gaming headphones.
HyperX Cloud Gaming Headset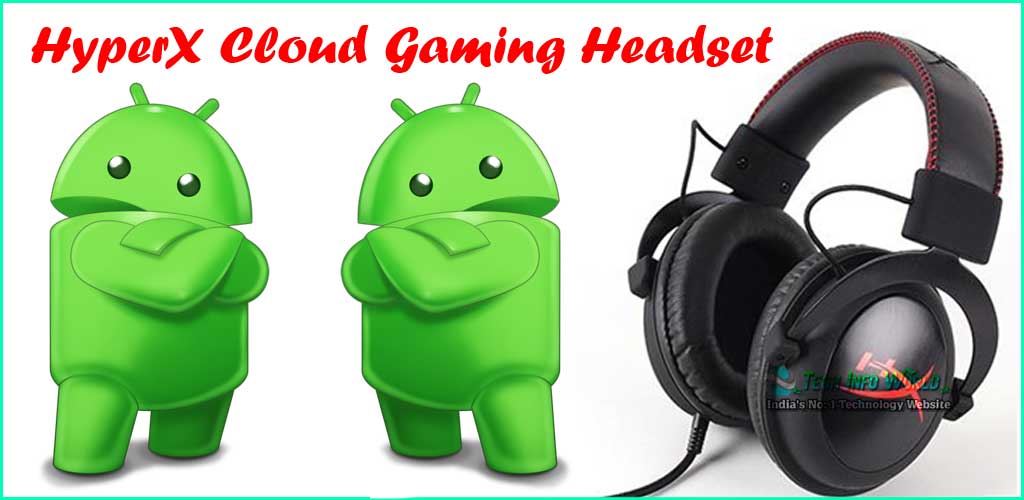 I have an honest claim and that is credibility begins when you find something amazing from an entity (company). So, same happened to me when the Kingstone introduced their first ever gaming headset HyperX Cloud. This ultra special quality gaming headsets stay promising with comfort, sound quality, and portability.
Company Background
The Kingston is one of the leading and the most trusted company in the world of storage devices. Recently with the collaboration of QPAD company they launched their first-ever HyperX Cloud Gaming Headset. Due to this touting technology, the company has earned an infinite dollars fame in the world of audiophiles.
Design and Features
The design is confirmed by the hands-on contribution of QPAD company. As the aforementioned company is a gaming gear brand so through the QPAD's expertise of designing gaming peripherals the Kingstone become able to manufacture such cozy headsets.
The package comes up with an awesome comfortability. According to an Expert Opinion, "This is one the most comfortable headsets I've ever worn". The Leatherette earcups are exchangeable with additional lower earcups which are made up of microfiber. The ear cushions are large enough to easily envelop your ears.
The Solid metal frame, a braided cable passing through the top of each earcup, and the leatherette headbands knitted with the red threads add the durability.
A detachable Microphone connects to the headphones using the 3.5mm jack. This is bendable and movable in all directions. The noise canceling and wind filter features prevent air bursts and opportune us with a smooth audio chatting. The Mic. has a response frequency from 100-12,000Hz and impedance about 2.2Kohms.
The inclusion of 53mm speaker drivers delivers even diminutive in-game details which stamp your winning moves. I tested this with multiple games like MAX Pyne, Call of Duty so on and figured out that there is no distortion in the bass section. The gaming enthusiast who are wanting a clear-cut sound experience just buy HyperX Cloud and enjoy a bassy mid-range headset. According to the expert,
I can barely hear the typically obnoxious clicking of my mechanical keyboard. This is a headset that wants you to forget about everything but what you're hearing. It succeeds in this at almost every level. Mitch Dyer
At the end of the night, the in-line control hub stimulates usability. It includes Volume wheel, mute/unmutes button, and big button featured on the top can be used for stop and play tracks and answer phone calls.
Most of the people including me have an issue that this control hub is located far away at the distance of one meter. This is the bad part but bearable because of affordable prices.
Mad Catz F.R.E.Q.M. Gaming Headset
Obviously, we go for the best of bests and keeping this in mind Mad Catz released F.R.E.Q.M Bluetooth enabled gaming headsets. With frequent features, this headphone device has become an aggressive choice of the current era of gaming, music, and audio chatting on mobile or skype.
Also Read: 8 marketing apps in iPhone where you can sell your product online
Design and Features
These Wireless headphones come up with the glossy plastic body. The comfortable foam alongside the headbands pledges freedom of use for hours."The F.R.E.Q.M wireless is comfortable to wear without being bulky, even if the fit is bit snug".
Ear cushions can be folded inward which greatly reduces the size and can be packed inside a pouch. Due to lightweight, this is highly portable and conveniently could be taken anywhere.
As we go on with the sound quality, the F.R.E.Q.M headset is relentlessly awesome. The 40mm speaker drivers help to enjoy the bassy songs. Its 40mm drivers are super fantastically best for bass lovers. This does not merely end up here, in-game details can also be heard distinctly and are for sure a premier choice for the gamer as well.
Also Read: Mobile phone takes over lead in US online trading
The built-in Microphone is advantageous over an adaptable Microphone. Simply connect your Bluetooth device to the headsets and start having a smooth connection. The aptX Bluetooth technology appreciably enhances sound provision to the other end of this standard Mic.
Although this is principally a Bluetooth headphone but can be operationalized as wired headsets. We can connect our mobile phones with the provided 3.5mm audio cable and PC/Laptop via USB cable."Can the Microphone work in USB? No, if you are using the headset in USB mode on a PC/Mac, the headset will only provide stereo audio playback".
Via Mad Catz APP the EQ can be adapted. This supports five different modes of Games, Music, Movies, OFF, and Chat. By default, it is in Music mode but can be shuffled among one of the pre-mentioned functions.