It is a good time in India to start a new business. Everyone around is talking about Startups & Entrepreneurship. Of late even the government has realized its potential & is talking about it loudly! Yes. Entrepreneurship is in fashion. The mood is already upbeat with money & support ecosystem being created everywhere.
Does this excite you enough to take the plunge to your first entrepreneurial journey?
How Can You Take the Plunge?
Understand the basic of the travel industry. To test if you understand the nitty-gritty of the travel business, ask yourself:
What's the business model of a travel website such as MakeMyTrip or Yatra?
What are OTAs?
From where do they get the inventory/suppliers?
What is Commission?
What is Markup?
What is WebAPI
What is GDS?
Even if you don't answer any of the above queries it doesn't mean you can't start. This is because these are simple business knowledge and anyone with average intelligence can easily understand them in a few minutes.
I'll try to simplify the answers so that every TechInfoWorld reader can easily understand this.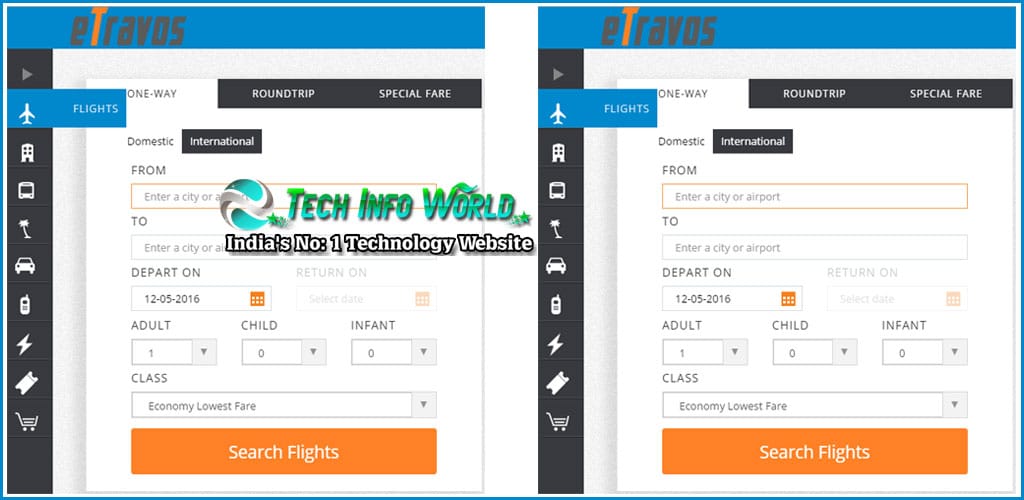 What's the business model of a travel website such as MakeMyTrip or Yatra?
They mainly earn income via commission & service fee (cancellation, insurance sell etc.). The commission is shared with them by the inventory provider & is mainly based on per seat or per room (i.e. per unit of product sold).
What are OTAs?
OTAs stands for Online Travel Agencies. Example: B2C travel portals viz. MakeMyTrip, Yatra, ClearTrip etc.
From where do they get the inventory/suppliers?
Travel portals mainly use the WebAPIs of aggregators such as for:
Flights – Galileo, Amadeus (Flights),
Hotels – RoomsXML, Hotelbeds, Hotelspro, Tourico, Travco, Expedia, DOTW
Buses – redBus, Bitla
Cabs – Clear Car rental
So you can safely assume that any travel portal you visit is using a few or many of the WebAPIs in single or various combination from the above aggregators to power their flight, hotel or bus search.
In brief, any client (web page or mobile app) can send a request to these WebAPIs and can instantly get a response from them. You process this information at your end with your own look & feel.
Once the seat is booked by a customer that information is again sent to the WebAPI and it updates the information at the server. Now that seat is no longer available for the next request.
What is Commission?
This is the amount of money paid as remuneration for seats/rooms sold. This goes something like this: Inventory owner > Aggregator > OTAs.
What is Markup?
The amount added to the cost price of seat/room to meet overheads and make some profit.
What is WebAPI
API = Application Programming Interface.
Web API is an interface which can talk to diverse applications (clients) via the internet. WebAPI talks to the client via the Request-Response mechanism. When you request for an information from WebAPI most of the time you can expect a JSON (sometimes XML). These formats can be easily formatted and presented in a way you or your customer desire.
Also Read: How to Use Mobile to Maximize E-commerce Sales
What is GDS?
Wikipedia defines:
A Global Distribution System (GDS) is a network operated by a company that enables automated transactions between travel service providers (mainly airlines, hotels and car rental companies) and travel agencies.
Example: Amadeus, Sabre are popular airlines GDS.
What Next?
Once you talk like a pro in travel industry, it's time to get started:
Register your domain name.
Register your business
Find the right suppliers i.e. via WebAPIs for your services
Creating the Website
Online Payment Gateway
Customer Support Desk
Marketing
The above steps are really time-consuming & take a lot of money & effort. Going via the traditional software development approach, it might take more than a couple of months or so to launch a single service with a single WebAPI (aggregator).
Is there a budget-friendly & quick way to start a Travel Portal?
Yes. With 6 years of expertise in travel domain Hyderabad based premier travel company i2Space has brought a cloud-based SaaS named eTravos that can enable your travel portal within a day. Within a couple of days, you can go live with ticket bookings along with marketing & customer support from your own branded portal.
Happy Entrepreneurial Journey.