Security is very important on an Android Phone. A virus can affect your Android Phone anytime and therefore, there is always a need to protect your phone in a most effective way. One of the most effective ways to protect your Android Phone from threatening virus is downloading and installing a good antivirus app on your phone.
If you would like to protect your phone and use your Smartphone with no risks, you can now test the best Antivirus Apps seen in the market.
The attack of malware and viruses to our Android Phone is something that threatens us. It is imperative that we install antivirus software that protects us from malware and viruses attacks. A lot of us are not aware of the threats that we are exposed to.
You cannot take the risk with your Android Phone because if the virus affects your phone, it will lead to the loss of some important files and your phone may become very slow. We can find many Antivirus Apps on the market and all you want is to choose the right one and install it on your Android Phone.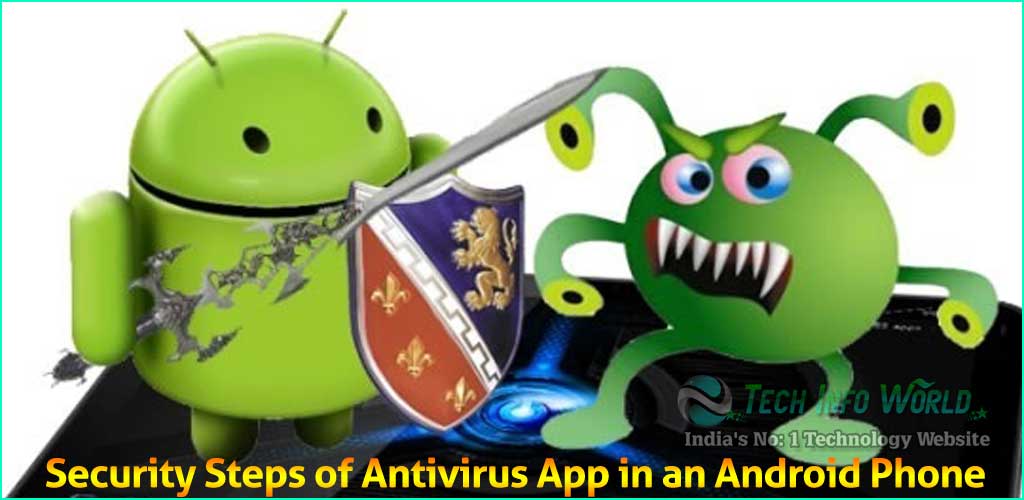 Choose the best Antivirus App
Android mobile devices are exposed to the attack of malware and viruses. So, if you are thinking of downloading and installing the antivirus app, you should try to choose the best Antivirus App. You will be able to find a lot of antivirus apps online and all of them are not effective to save you from the attack of malware and viruses.
The attack of malware and viruses are rising in the modern era.  In order to fight against the rise in the attack of malware and viruses, Android phone users should make use of security.  You can find the best and reliable antivirus apps in the Google Play store.
From Google Play store, you can buy apps for your Android device but it doesn't assure your safety because fake apps can threaten your mobile safety. So, make sure to choose the best and practical antivirus app.
Choose Apps That Secure Your Data
Android phone users should ensure to choose an antivirus app that helps them to secure their data. The data in our mobile phones are very important to us and losing them can leave us to a spot of bothering.
Fake antivirus app can leave you to even more trouble and show the way to losing your important data. Hence, the importance of choosing the best and trustworthy antivirus app is necessary.
Although Google Play store offers android mobile users a lot of apps to fight against the attack of malware and viruses, there are quite a few vital steps you should take to maintain your mobile device protected. Hence, the safety steps of your mobile phones start from choosing apps that secure your data.
Install Apps from Trustworthy Sources
Do you wish to protect your mobile phone from malware and viruses? Then, take care to install the antivirus app trusted sources. Installing antivirus apps from untrustworthy sources, you will e exposed to more harms than good results.
Android phone users used to install antivirus apps so as to get away from the threats of malware and viruses. Hence, don't try to make your android mobile user experience horrible by downloading and installing apps from untrustworthy sources.
Mobile users can download and install Android apps from diverse sources which increase the possibility of losing your data, information and other personal records. You may find mobile antivirus apps risk-free and untrustworthy sources will indeed steal your private data, check your calls, etc. So, install apps from safe sources and rely on recognized sources for your app needs.
Choose Full-Featured Security Apps
It is essential for the Android phone users to ensure their much valuable phone is safe and virus free. There are lots of diverse antivirus apps to opt for including Norton Security Antivirus, AVG's Antivirus Security or Lookout Security & Antivirus.
These full-featured antivirus apps look after mobile users from viruses and malware. They can block unsafe URLs and help you from many dangers. If you want an antivirus, there are a number of good options.
You should make sure to select well reviewed and top rated in the antivirus app market. Some of the effective android antivirus apps have helpful features that can be used to find your Android phone if you lose it or if it's theft.
Must Read:  Top 4 Mobile Security Android Apps
CONCLUSION
Mobile malware and viruses are mounting. Mobile devices are really at risk and Android phone users can find a lot of antivirus apps that can present an additional layer of security to your Android phone.
Finding the right one will let you protect your mobile on the whole and keep your data safe. At the same time as antivirus apps can assist you to secure your android phone, it is important for you to take some effective steps to better secure your mobile phone from malware and viruses.
The above tips can help you to stay safe and keep your details safe from malware and viruses.