It is no longer a secret anymore that quality content has become a top priority for online business people particularly for those running websites and blogs. Quality content is extremely important to any website that is looking forward to growing its online presence as well as gets more online traffic. Below are the 7 ways to find epic blog writers for your site which have all previously been proven to be effective: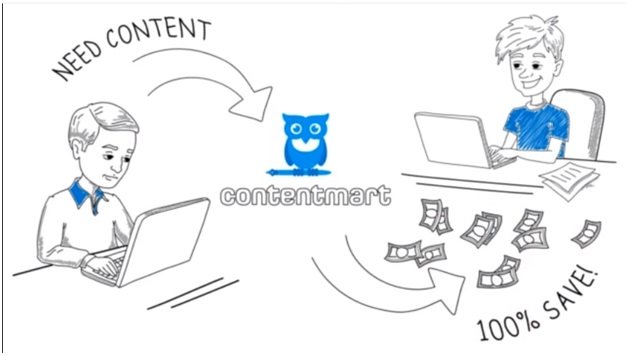 Focusing on your own team.
Just so you are aware, it is extremely frustrating to learn that sections of your content developing team have the writing skills your management is desperately searching for outside. You should not in any way discourage any member of your team who shows signs of having a great writing potential, instead give them a chance to polish on their skills for a chance to bring out the best of the writing talents.
Carefully going through, comparing and identifying blog writers with tremendous potential from the Comments section of your website.
As strange as it may sound, the comment section is by far the easiest place to get hold of skilled and professional blog writers with lots of potential to create epic content for your target online audience. For you to take advantage of this tip fully, you would need to have an in-depth understanding of your target audience content needs. Focus on comments which lead your readers to contribute into ongoing conversations besides sharing their own ideas as well.
Going through viral posts on social media.
Are you interested in identifying an epic blog writer for your site as well as a chance to enjoy the continuous social media engagement initiated by back links to your parent website? Well, if yes then social media networks such as twitter, Google+, Facebook and LinkedIn are the best platforms to get professional and experienced blog writers with a well-established social media presence.
Reaching out to niche experts for referrals
Being small does not necessarily mean that top experts in the creation of web content would never give you a listening ear. Just assume the right attitude, have confidence in yourself and an in-depth understanding of how to make the right offer and you will be pointed to niche experts who are more than willing to create content on your behalf. Contentmart will be a good place where you can find experts in content creation
Going through freelance content development sites.
In case you are keen, you may have already noticed that there are plenty of freelance websites such as Contentmart which have a reputation for matching freelancer writers with companies or individuals looking for quality content. As a client interested in hiring, creates a list of requirements and qualifications first and you will surely get several experienced blog writers for your site.
Inviting guest bloggers to contribute to your site
In case you were not aware, guest blogging is one extremely effective way to get free and high-quality blog writers to make contributions to your site. For you to realize this, however, you would need to create some standard guidelines for your guest bloggers/writers to follow after which you can proceed to invite other writers later on.
Asking reputable content creation agencies for help.
In the event that you can't create the kind of quality content you require in order to get noticed online by your target audience, it is strongly advised that you seriously consider reaching out to reputable content creation agencies such as Contentmart which have a long history of linking content writers with content requesters.