Node js Developer: When it comes to building a variety of web applications, Node.js is the preferred open-source development environment of most web developers. A 2018 Node.js User Survey Report revealed that 85% of the respondents prefer to use Node.js as the use case for developing web applications. Additionally, 4 in every 5 backend and full stack developers continue to use Node.js frameworks.
SimilarTech reports that Node.js has been used by leading websites including Twitter, AMP project, BBC, besides over 122,000 additional websites. Additionally, companies with heavy website traffic like eBay, Microsoft, and Netflix also prefer to use the Node.js platform.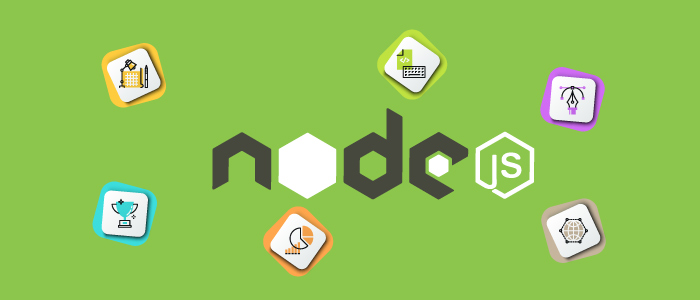 Besides being a JavaScript runtime environment, Node.js provides a plethora of features that are required for building complex and responsive web apps for today's business needs.
As a new or experienced Node js developer, you must follow the best practices of Node.js and avoid common mistakes in order to build robust web applications and boost your technical credentials.
This article focuses on six useful tips that every Node js developer must follow to improve their expertise in this popular web platform.
Tip 1- Keep your code small and simple
Break your Node.js code into smaller chunks to make them more manageable and easier to test. Modularizing your code in smaller parts makes it easier for you and other developers (who may not be as familiar with the complex Node.js algorithms) to understand its working.
Tip 2 – Use Asynchronous code for web applications
Though synchronous code can be used in Node.js for writing CLI commands, avoid its use when it comes to creating web applications. Node.js developers building web apps use asynchronous code to ensure the execution of non-blocking code.
An asynchronous code also improves system efficiency and speed and is ideal for faster execution of web programs.
Tip 3 – Implement HTTP/2
HTTP/2 is the updated web protocol standard that has made online browsing faster and with low usage of bandwidth. This version has resolved problems associated with the HTTP/1 version, hence has been adopted by companies like Google, YouTube, and Facebook on their websites.
As a Node.js developer, you must be familiar with how to implement HTTP/2 in your code that can provide benefits like efficient loading of native modules on websites and use of libraries.
Tip 4 – Cache your web app using Redis
Used for caching, Redis serves and modifies data from the main memory of your web server. Thanks to faster data retrieval, website loading time is reduced and web pages are rendered faster.
Redis also works to improve loading performance in relational databases and NoSQL through in-memory caching.
You can use Redis in your Node.js code to retrieve cache data and improve loading time. As compared to Node.js code without Redis, Node code with Redis is faster and takes lesser response time to retrieve data with the same endpoint.
Tip 5 – Check for errors
While Java programming enables you to handle multiple errors using a single try-catch method, this is not feasible in Node.js due to its asynchronous code execution (although you can still this method in synchronous Node.js code).
You can check and handle errors in Node.js by using the error function as the callback argument. After error checking, you can choose to display the appropriate error message on the client browser or pass it back to the call stack.
Tip 6 – Contribute your Node.js project on open-source platforms
If you have worked on any high-functioning Node.js project, you can contribute your project to the increasing list of implemented Node.js projects on open-source platforms like GitHub.
If you are a new programmer undergoing a node js training program, this is the best way to learn new skills and make your contribution to the growing community of Node.js online users and applications.
In addition to implementing these tips as a Node.js developer, freshers (or those new to programming) must consider undergoing a comprehensive nodejs course that can prepare them for a career in Node.js development.
How Node js Developer training can benefit your career
If you are looking at a career for building fast and scalable web applications, then completing a Node.js training course from a well-established training provider would be the right platform. With over 20 hours of interactive instructor-led training, students can learn the concepts of asynchronous programming, along with the practical skills to design, develop, test, and deploy high-functioning web apps.
On completion of this training, students can appear for the Node.js Certified Developer (or NCD) program that certifies their credentials as a recognized Node.js developer, thus boosting their career prospects in the global job market.