Doing your own search engine optimization instead of hiring SEO agencies has its own risks. Here are some tips to steer you in the right direction.
You have taken on huge responsibility deciding to do search engine optimization (SEO) on your own. No worries. Follow these best practices and you will definitely come out on top.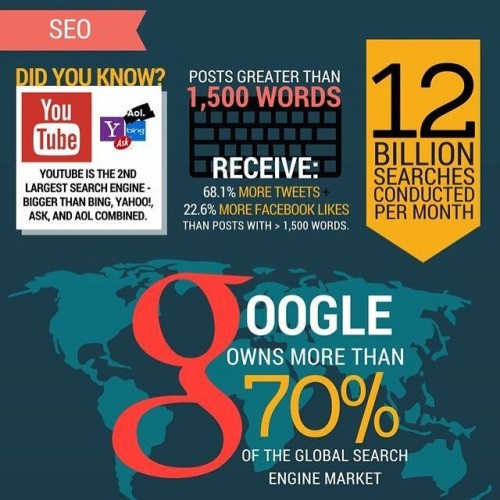 Content: Always Get Good Quality
Content development is always a priority in any SEO initiative, as more content means more visitors. But wait. Having more content doesn't automatically result in more visitors. The truth is, great content is necessary for having more visitors, and more visitors can lead to higher conversion rates.
Search engines absolutely love quality content. Before getting blog posts, articles, videos, infographics, or podcasts, establish quality control first. Your standard must be high because visitors will not pay attention if the content is not worth their precious time. Be ready to invest in quality content.
Website: Build Something Undeniable
Building your website is another essential component of SEO. If you have the basic skills, you should realize the necessity for a responsive design too.
Every component should look great and be accessible to smartphones since your target market is more likely to find you using their mobile devices. Sure, you want to present a compelling profile. Hence, you have to pay attention to the information you present.
Everything they need to know about your company should be there. If you don't know how to create and maintain a site that is upfront and competitive, find someone who knows how to do the job well.
Meta Tags: Learn How to Maximize Them
Working knowledge of meta tag and meta tag description is a necessity if you've decided to do your own SEO. These short descriptions should encapsulate your company accurately.
Making good on keywords will place your site at the top of rankings. Search engine results page displays descriptions, so devise them to be catchy enough to hook web browsers. The right use of meta tags and descriptions will optimize your page. This required when submitting to blog directories.
Social Media: Always Be Present
Sharing your content across social media is not a one-time, big-time task. Assigning someone to ensure constant social media presence is necessary nowadays. There are plenty of channels to work on, and it would be a mistake not to make the most of available technology. The opportunity to reach out to millions is in your hands. Why waste it? Focus your energy on building a solid social media footprint for your business.
How to Get Huge Traffic From Facebook Using Social Media Optimization ?
Target Audience: Know Who and Where They Are
Understanding the market and knowing your real-world target customers fully is perhaps the biggest edge that you'll have over the competition. This is true when you decide to go for a marketing platform like Google Adsense.
The online world is quite dissimilar to the offline world. If your competition is mostly online, you have to know the differences between the behaviors of your target audience online and off.
If you ask the right questions, you will learn what you need to know about the target audience. You must allow the right amount of resources to the task.
Doing your own search engine optimization instead of hiring SEO services provider has its own risks. But, you can make the most of available opportunities if you have guidance. These tips should steer you in the right direction.
Valerie Chua is a seasoned writer for Globe. She is an expert in everything about Gadgets and accessories in the Philippines.