Choosing a domain name is really important for a newborn or established business. You do not want to make any mistake. Sometimes it is easier to set up a site than choosing a domain name.
It is a tricky process to find a domain name which has not been claimed till now. There is no surprise that single word domain names are not available on common rates. For example, eAskme.com was sold at a price of $1000 in 2014.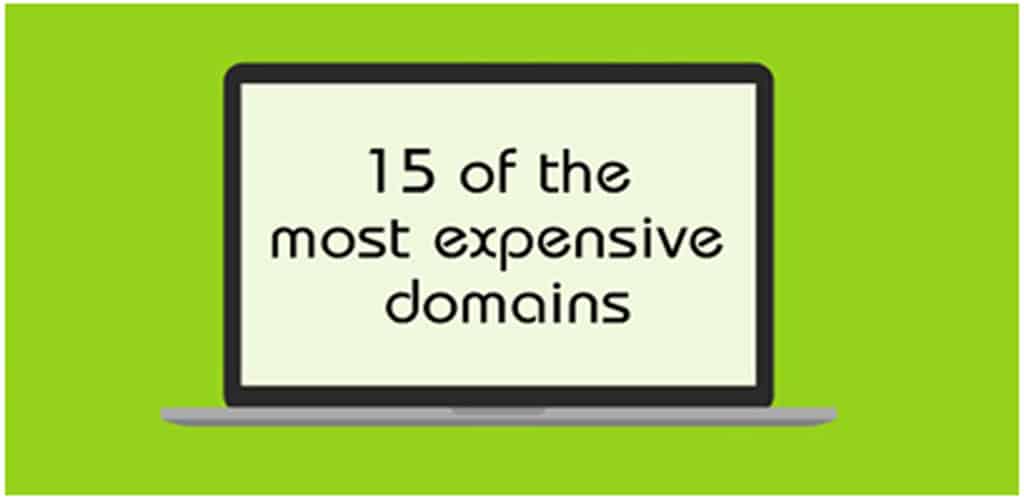 Today I am going to surprise you with the 15 most expensive domain names.
1) Vacationrentals.com
This is one of the most expensive domains purchased in 2007 for a huge price of $35m.
2) Privatejet.com
Privatejet.com was sold in 2012 at the price of $30.18 million.
3) Sex.com
It was sold in 2010 at the cool price of $13 million.
4) Hotel.com
It was bought for $11 million in 2001.
5) Fund.com
It is a website for financial services. The domain was bought in 2008 for $9.99 million.
6) Porn.com
I need not to tell you what you find there. You will be surprised to know that the domain was sold for $9.5 million in 2007.
7) FB.com
Facebook does not want its nickname to go anywhere else. So it bought FB.com in 2010 at the cost of $8.5 million.
8) Diamond.com
It was sold for 7.5 million in 2004.
9) Business.com
It was sold in 2004 for the price of $7 million.
10) Beer.com
Thought Convergence has bought Beer.com for $7 in 2004.
11) Casino.com
The best example for an online casino expensive domain is casino.com. It was sold in 2003 at the price of $5.5 million.
12) Slots.com
It was sold in 2010 at the price of $5.5 million.
13) Toys.com
ToyRus was looking for a domain to attract children online. The company bought Toys.com in 2009 for $5.1 million.
14) Korea.com
If you want to know that which national domain is the most expensive, here is the answer. Korea.com was sold in 2000 for $5million.
15) SEO.com
WashingtonVC has purchased SEO.com in 2007 for $5 million.
So you see it is not easy for a common person to buy a domain name at that high price, but still, these domain names are easy to remember and attract every single person in the world.
What my recommendation when choosing a domain name is to choose a name which is easy to remember and type also does not have copyright issues.